Keynote Speakers
Mark A. Bedau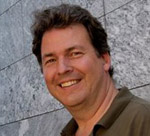 Mark Bedau is Professor of Philosophy and Humanities, Reed College; Adjunct Professor of Systems Science, Portland State University and Visiting Professor, Ph.D. Program in Life Sciences: Foundations and Ethics, European School of Molecular Medicine. He is the Editor-in-Chief of Artificial Life. He co-founded the European Center for Living Technology (ECLT) in Venice and is a partner in the EU-funded Programmable Artificial Cell Evolution (PACE) programme.
Recent publications include:
M. A. Bedau. 2008. The evolution of complexity. In Thomas Pradeu, et al., eds., Mapping the Future of Biology: Evolving Concepts and Theories Forthcoming.
M. A. Bedau. 2008. Is weak emergence just in the mind? Minds and Machines, special issue on emergence. Forthcoming.
S. Valverde, R. V. Sole, M. A. Bedau, and N. Packard. 2007. Topology and evolution of technology innovation networks. Physical Review E 76, pp. 056118-1 – 056118-7.
Jim Doran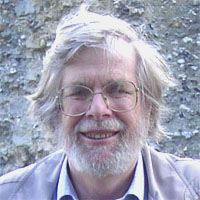 Jim Doran, Emeritus Professor (University of Essex), read mathematics and statistics at Hertford College, Oxford. He then in the Sixties became a specialist in artificial intelligence at the University of Edinburgh in Donald Michie's Experimental Programming Unit. After four years at the UK Atlas Computer Laboratory as a Research Fellow, in 1973 he moved to the then Department of Computer Science in the University of Essex where he is now an Emeritus Professor. Throughout his career Jim has also applied statistical and computer methods in archaeology and anthropology. From this work and its interaction with distributed artificial intelligence arose his present interest in agent-based modelling and social simulation, and particularly in the design and use of genuinely cognitive agents for social simulation.
Tim Kohler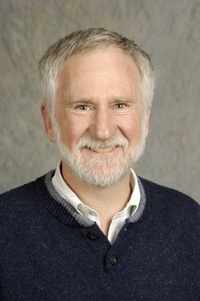 Tim Kohler is a Regents' Professor in the Department of Anthropology, Washington State University, an External Professor at the Santa Fe Institute, and a Research Associate at Crow Canyon Archaeological Center, Cortez, Colorado. His research interests include Neolithic societies around the world, but his primary research expertise lies in southeastern and particularly southwestern North America. He uses agent-based modeling in much of his current research, which emphasizes understanding the causes and consequences of population growth, decline, aggregation, warfare, and growth in institutionalized inequality in these societies.